From Prague to Berlin: Cruise on the Vltava and Elbe Rivers (port-to-port cruise)
PRAGUE - LITOMERICE - BAD SCHANDAU - DRESDEN - MEISSEN - LUTHERSTADT WITTENBERG - BURG - MAGDEBURG - GENTHIN - BERLIN
From Prague to Berlin, discover the charming cities of Germany and Czech Republic, marked by their past but also by their cultural diversity. Visit the cities of Berlin, Potsdam, Dresden and Prague, cities that are authentic and full of charm. Let yourself be seduced by our excursions such as the gardens of the Sanssouci Palace or the Elbe Sandstone Mountains.
Trip code : PGB_PP
Duration : 8 days
Destination : PRAGUE - LITOMERICE - DRESDEN - MEISSEN - BURG - BERLIN
Travel Dates :2022/2023
THE CROISIEUROPE DIFFERENCE
All meals included - DRINKS INCLUDED with meals and at the bar
Refined French cuisine - Gala dinner and evening - Welcome cocktail
Free Wi-Fi onboard
Headsets are included for excursions
Official welcome from the captain and crew
Onboard activities
Travel assistance and repatriation insurance
All port fees included
CRUISE HIGHLIGHTS
EXCLUSIVE TO CROISIEUROPE Cruise on board a paddle riverboat
Our ship is moored in Prague
Discover(1):

Golden Prague
Litomerice, charming city full of history
Elbe Sandstone Mountains, natural and architectural wonders
Dresden, the Florence of the Elbe
Meissen and its porcelain
Lutherstadt Wittenberg, birthplace of the Reformation
Potsdam, and the gardens of the Sanssouci Palace
Berlin, symbolic capital
***Important Note***
For operational reasons and passenger safety, Tweet World Travel and its suppliers reserve the right to change, vary, modify or cancel any itinerary or arrangement in relation to the tour/cruise as considered necessary.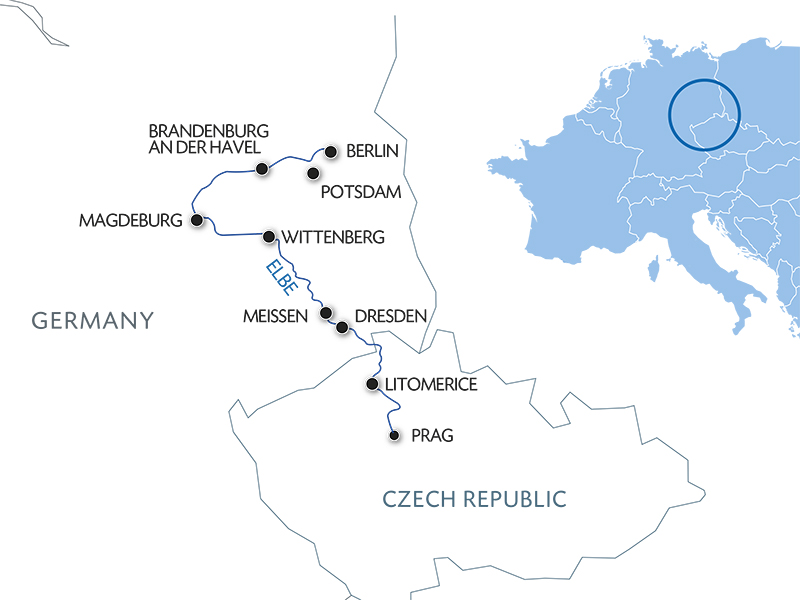 FAQ & Travel Blog
Your cruise with all meals from dinner the first evening to breakfast on the final day - onboard drinks included (except for drinks from our special lists) - double-occupancy cabin with shower in bathroom - all entertainment - assistance from our onboard multi-lingual host/hostess - welcome cocktail - gala dinner - travel assistance and repatriation insurance - all port fees.
CLASSIC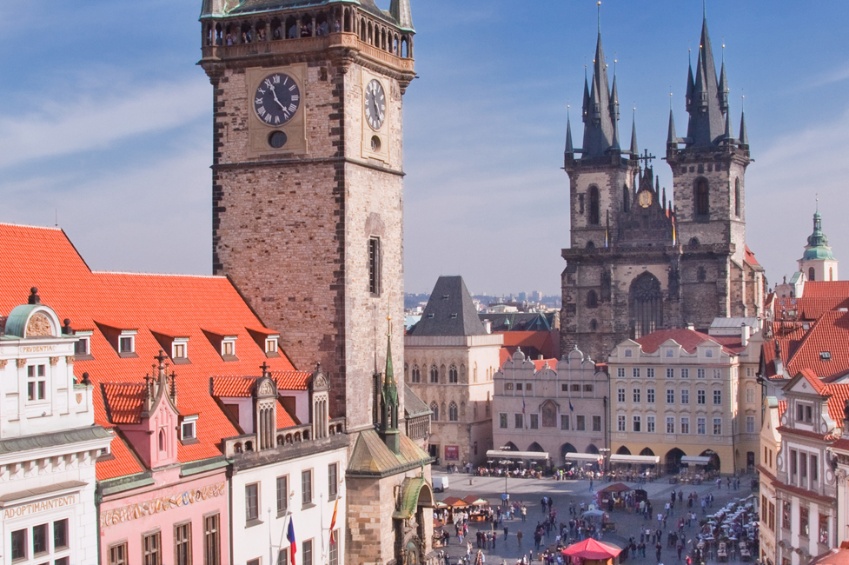 CLASSIC EXCURSIONS PACKAGE - 2022
Included in tour packagePrague's old town Prague's Castle DistrictLitomericeElbe Sandstone MountainsDresdenMeissenWittenberg MagdeburgBerlinPotsdam and the gardens of the Sanssouci Palace
PRICE PER PERSON
Pre-paid : 965 AUD
On-board : 1,130 AUD
CLASSIC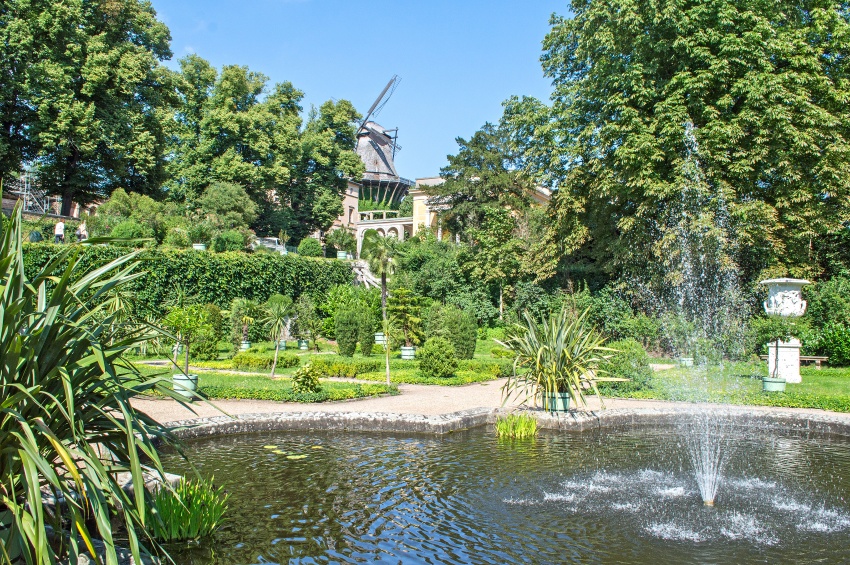 CLASSIC EXCURSIONS PACKAGE - 2022
Included in tour package Berlin Potsdam and the gardens of the Sanssouci Palace Magdeburg Wittenberg Meissen Dresden Elbe Sandstone Mountains Litomerice Prague's old town Prague
PRICE PER PERSON
Pre-paid : 965 AUD
On-board : 1,130 AUD
CLASSIC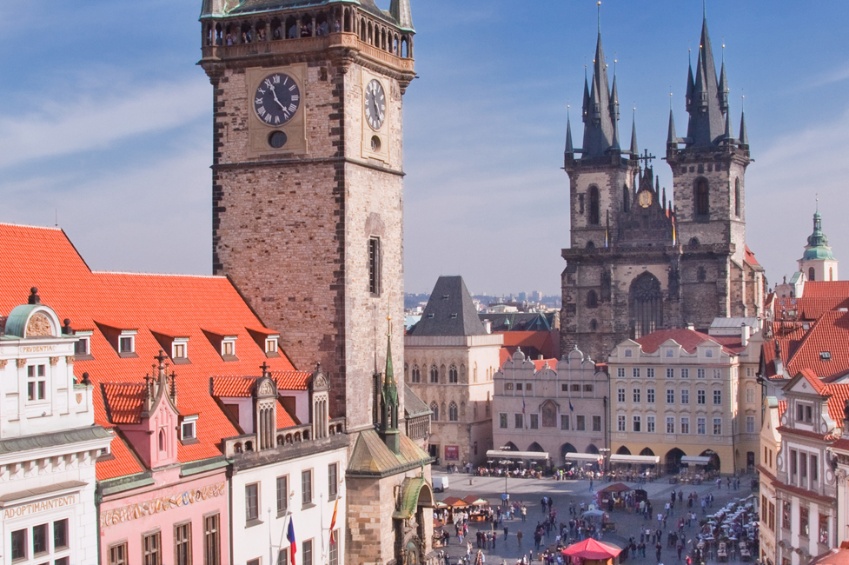 CLASSIC EXCURSIONS PACKAGE - 2023
Included in tour packagePrague's old town Prague's Castle DistrictLitomericeElbe Sandstone MountainsDresdenMeissenWittenberg MagdeburgBerlinPotsdam and the gardens of the Sanssouci Palace
PRICE PER PERSON
Pre-paid : 1,069 AUD
On-board : 1,249 AUD
CLASSIC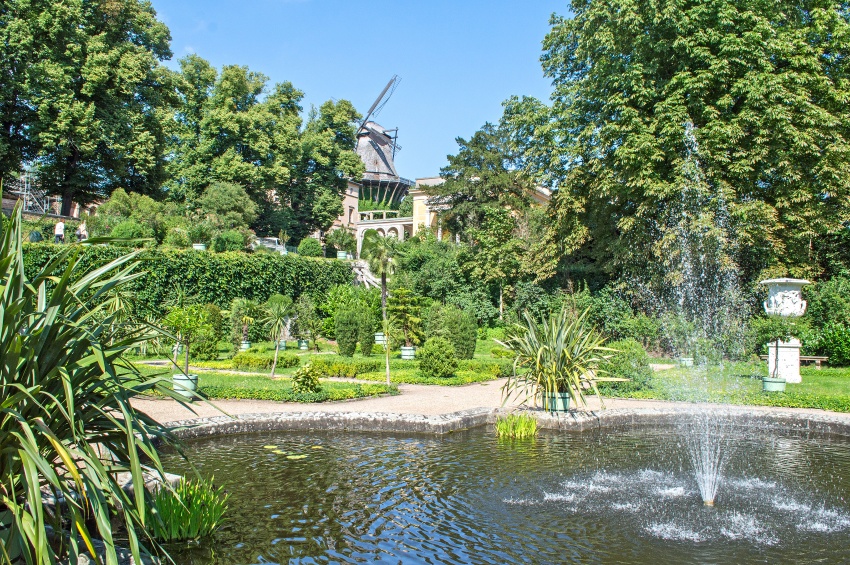 CLASSIC EXCURSIONS PACKAGE - 2023
Included in tour package Berlin Potsdam and the gardens of the Sanssouci Palace Magdeburg Wittenberg Meissen Dresden Elbe Sandstone Mountains Litomerice Prague's old town Prague
PRICE PER PERSON
Pre-paid : 1,069 AUD
On-board : 1,249 AUD